About us
50mm, is a brand built by us, two friends, former high school classmates. Driven by our passion for videography we started filming weddings right after we finished high school in 2016. Since then, we have had the possibility to work with more than 100 clients throughout Romania.
Get to know us
Zsolt Székely
Videographer
Ilyés Elemér
Videographer
Why should you choose 50mm?
---
Image quality
---
We use modern mirrorless cameras capable of filming in 4K (see the attached image for a comparison between the resolutions) with a large assortment of lenses and stabilising equipment. We also apply color correction and color grading to our films which gives it a cinematic look.
---
---
Sound quality
---
We think sound is a crucial part of any film and that it shouldn't be neglected. We use wireless lavalier microphones and professional microphones to record the sound.
---
---
2 Perspectives
---
You will have two people on the wedding day from start to finish without any extra costs, this means two different perspectives, two different angles with two different lenses. The end result being a more dynamic, engaging and detailed film.
---
---
Proper attire
---
Out of respect for your event, we will dress accordingly.
---
---
Safety
---
Your wedding is in safe hands, we film on multiple SD cards which have lower storage capacities hence if any of them get corrupted we won't be losing the whole footage which we filmed throughout the day. And even if this happens we still have the footage on another SD card from the other camera. We store the raw footage on two different storage mediums. We keep the raw footage until the delivery and archive of the final film.
---
---
Professional editing
---
We use professional editing software for both video and audio. The delivery can take up to 3 months, the reason being, that we want to deliver the highest quality possible. We need time to process the raw footage and find the most suiting processing style of the event to your liking.
---
---
Delivery
---
We want our final product to be as original and high quality as possible. That's why we deliver the films on a wood wrapped pendrive in a wooden box, both handmade by us.
---
---
Team
---
As stated before in the 2 perspectives/sections, another reason why we always work together is that over time a strong team spirit developed between us and we think that this is perceivable in the quality of our work.
---
---
Filming for the duration of the event
---
Because we want to be with you from start to finish, we come from the early start of the day when you are getting ready until the end of the day when the event is finished.
---
---
Emotions
---
We are trying to catch on film real emotions, always being aware of our surroundings so we don't lose any important moment which might happen. We want everything to be as natural as possible without needing to simulate moments.
---
---
Young
---
We are young and we try to change the perception of people on wedding filmmaking and show them that this isn't just some people who have a camera and can press the record button, but skilled people who create a unique film which will take you back to those gorgeous moments every time you watch it.
---
---
"Love the dress" after-wedding shooting
---
We recommend the "Love the dress" after wedding shooting because as you may know in many cases there isn't much time on the actual wedding day for a more creative shooting. And because we don't want you to be late from your wedding and make your guests wait for you, we recommend a shorter shoot of approximately 40-45 minutes with your bridesmaids and groomsmen. And after the wedding we can have a shooting only with you wherever and whenever you want. Thus your wedding film will be much better with more creative and cinematic shots, and you will be getting an extra short clip of the Love the dress session.
---
---
Same day edit
---
You can choose to have a highlight film edited on the wedding day which consists of a few important moments until the first wedding dance.
---
---
Proiector
---
You may think what's the point of having a film made the same day if you don't have the necessities to watch it. That's why we have a projector. If you choose to have a same day edit we can project the film after the cake so you and all the guests can relive all the emotion filled moments from the day. After finishing the final film we can also project that for you and your family so you can view it in the best quality, that gives you the feeling of being in a cinema.
---
Contact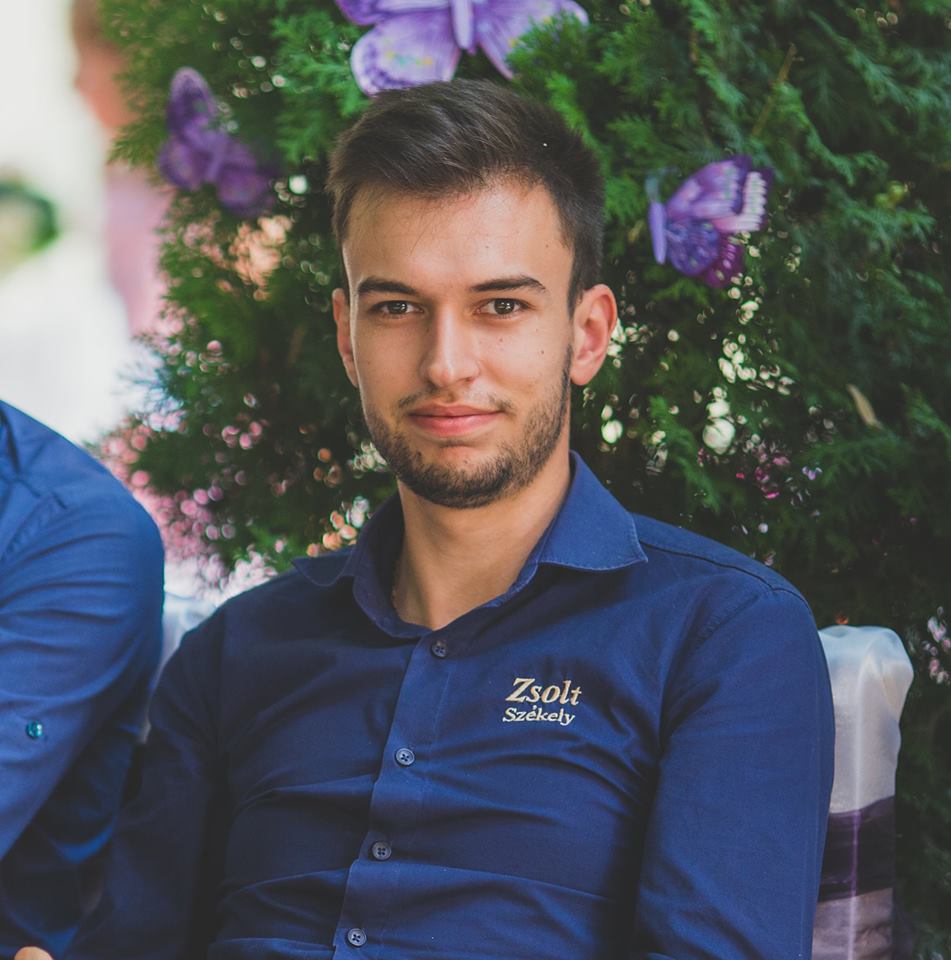 Székely Zsolt
Ilyés Elemér
We collaborate with
Besenyei Norbert
Fotograf
Alpár Lukácsi
Photographer
Hunyadi László
Photographer